Anderson and Garland's team of auctioneers from Newcastle suggest a few of their favourite resources for interesting perspectives on the antiques industry.
For readers of a certain age, the idea of auctions, antiques and entertainment will always conjure images of Ian McShane playing 'Lovejoy', the BBC's scheming antiques dealer. However, that show stopped production in 1996 so is almost an antique in its own right!
If it's something more contemporary you're after, there's plenty out there. Whether you're down with the kids on Instagram or prefer laughing out loud to a podcast, there's a new obsession for all auction enthusiasts in this list:
For history buffs
Stand-up comedy for the geekiest of geeks. Brought to you by the witty fact checkers behind QI, this podcast explores a huge range of the eclectic trivia stored up from the show. It busts myths ranging from the outrageous to the data-driven, historical to practical.
Be patient: there's facts for all in this comical, educational podcast. Learn the truth behind Thomas Edison's lightbulb or discover whose was the most-signed birthday card in history in this amusing podcast. 
For the scavengers
Dean Buddin on Instagram - @deanbuddin
Always wishing you'd just stumble upon a hidden gem? Dean is actively searching for them – and you can see his finds on his Instagram page. Mudlarking and metal detecting in England unearth some incredible finds, including coins, pottery, jewellery, weapons and well, who knows what's next?
Detectorists
Although it's not available on Netflix or iPlayer at the moment, it's still worth a mention. This quirky yet charming fictional series depicts the lives of metal detector hobbyists.
Podcasts
For American collectors
Antiques Freaks podcast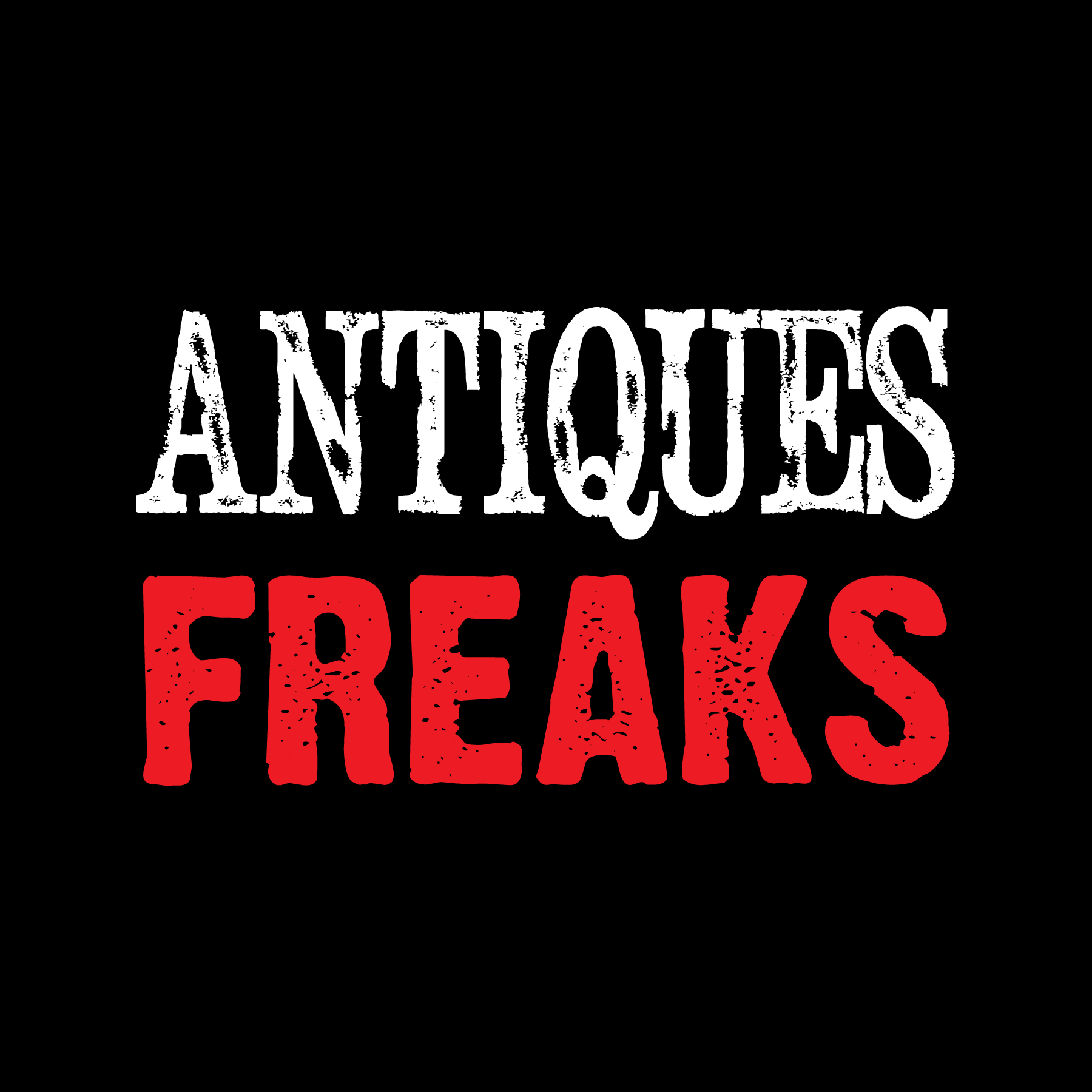 Two quirky antiques 'freaks' Ken and Dee cover a range of topics to help listeners learn about the antiques industry. Podcasts include definitions of a variety of collectibles as well as hilarious explanations of antiques fraud. They look at the big stateside antiques like Pyrex and Neon Signs and also offer their views on Victorian antiques.
Brits: try out their episode on Staffordshire Murder Pottery or Antiques Fraud! Furniture for a chuckle.
Also, check out the new podcast series entitled Ephemeral. It takes an interesting approach toward the idea of what makes ephemera, ephemera. Season 1, Episode 3, 'EphemaWHAT?!?! is actually quite poetic.  
For fans of the North East of England
A&G auctioneers Instagram (obviously) - @andersonandgarland
Our auction house in Newcastle is the leading place to sell local ephemera, collectables, artwork and antiques. We love finding regional curiosities from around the North East and the Scottish Borders and regularly share these on our Instagram page.
After we sold the largest specialist collection of 'Outsider Art' at auction in 2017, our team of auctioneers became even more intrigued with the outside art market. We can't get enough of this Instagram account – there's always something unexpected!
We'd love to hear about your favourite way to keep up with the world of antiques! Get in touch with our auctioneers on Instagram, Facebook or Twitter.